Cost of Invisalign®
The Cost of Invisalign®: An Investment in Your Future
At North Pier Dental Associates, we understand that it is a big decision for patients to undergo orthodontic treatment, with cost being a major determining factor in the final decision. While some orthodontic options can be quite costly, we would like to help patients achieve a straighter, healthier smile by offering competitive rates for Invisalign® and various financing options. With your cost of Invisalign® starting at just $1,299 at our Chicago dental clinic, we hope to make the goal of achieving a straighter and more aesthetic smile obtainable for you.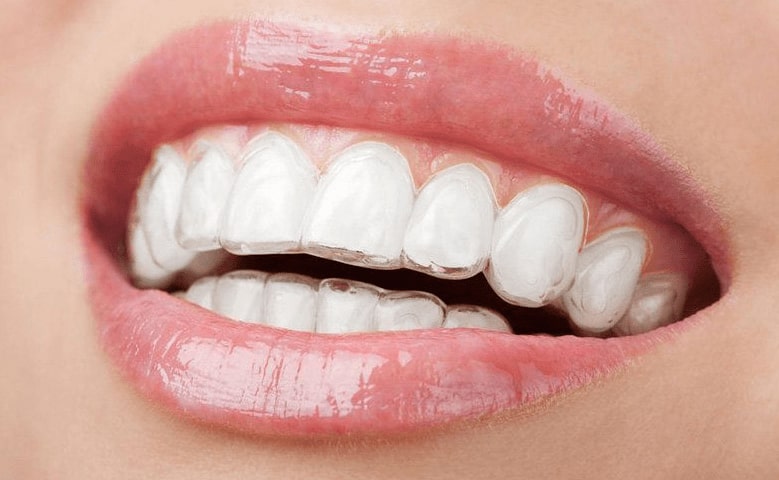 Clear Invisalign® mouthpieces make it possible to receive treatment discreetly, protecting your oral health and improving the appearance of your smile for life.
An Investment for Your Future
Dr. Couvelis and our team recognize that a major consideration for patients undergoing any treatment can be costly. Many patients try to balance their budget with procedures they believe are worthwhile. When it comes to your oral health, it is important to consider that one of the first features a stranger will notice upon first meeting you is your smile. A bright, and healthy smile exudes a sense of confidence, professionalism, and success. However, when faced with teeth that are crooked, misaligned, and severely crowded, it can make it difficult for your true personality to shine through.
"By improving alignment, patients can protect their smiles from oral health issues and extra expenses."
Oftentimes, patients with a compromised smile will cover their mouth when smiling and laughing or fail to speak clearly because they concerned about showing their teeth. By investing in Invisalign® treatment, patients can see dramatic results that often change their physical appearance as well as their overall confidence and self-esteem. This investment that can be life-changing, and when combined with a treatment such as teeth whitening, the results can be stunning.
In addition, undergoing orthodontic treatment can preserve and protect your oral health. Crowding and misalignment make it difficult to properly clean teeth and remove harmful bacteria. Over time, pockets of bacteria can lead to significant oral health concerns such as decay and gum disease, which can require significant restorative procedures to rebuild your oral health. Dental misalignment can also affect your temporomandibular joints (TMJs), leading to discomfort and pain that requires advanced treatment. By improving alignment, patients can protect their smiles from these issues and extra expenses.
Request an Appointment
Click the button below to get started today!

Also Consider Reading...