Cosmetic Dentistry
Cosmetic Dentistry Services to Achieve the Smile of Your Dreams
If you have a history of oral health problems or are embarrassed to share your smile, Dr. Couvelis can help.
Our advanced cosmetic dentistry techniques have worked miracles for many patients with dental problems, allowing us to create beautiful new looks for clients who believed that they would never again be able to smile with confidence. Even in the most severe cases, we offer proven solutions to restore patients' appearance and oral function.
At North Pier Dental, our goal is to restore Chicago smiles with cutting-edge cosmetic dentistry for beauty, function, and an enhanced quality of life.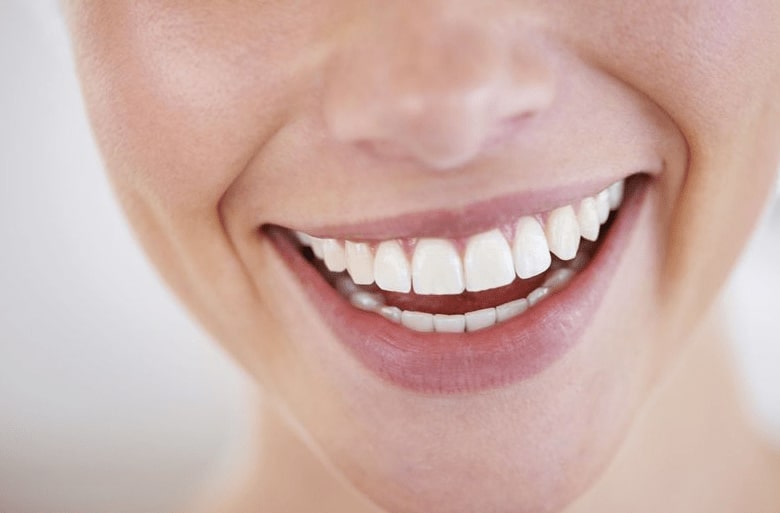 Smile Makeover
Dr. Couvelis is a Chicago cosmetic dentist who you can depend on for your smile makeover. Enjoy your life, and enjoy the results of a beautiful new smile. Our smile makeovers can make patients appear ten years younger. They often say, "I only wish I'd done it sooner!"
Your smile is a key part of your unique look, your personality, and how the world perceives you. How you feel about yourself is a crucial factor in your image, self-expression, and your interactions with others.
Imagine how an attractive new smile can instill confidence, improve your personal relationships, enhance your ability to communicate, and show others the real you.
At North Pier Dental, we can help to achieve the gorgeous smile you have always wanted. That is what we do best, and that is why we are cosmetic dentistry specialists. We can beautifully restore teeth and gums in as few as two visits.
Learn more about a smile makeover.
Teeth Whitening
Teeth whitening is one of the most popular areas of cosmetic dentistry. From our location near Michigan Avenue and the Navy Pier, we serve downtown Chicago by providing Chicagoans with bright, white smiles.
You may be a candidate for whitening if you have experienced:
Yellowing of the teeth
Stains from red wine, coffee, or smoking
General discoloration due to aging or certain medications
If you have lost confidence in your smile, we can help you gain it back with our Zoom® whitening system, which delivers dazzling white smiles. Are you ready to turn back the clock?
Learn more about teeth whitening.
Dental Implants
Dental implants can help reverse the impact of tooth loss and improve your dental health and appearance. When you lose one or more teeth, remaining teeth may shift out of position, leading to bite changes, the loss of additional teeth, decay, and gum disease.
Implants can replace one or several teeth, restoring dental function more effectively than conventional dentures and bridges. As many Chicago residents already know, implants may also serve as the foundation of a renewed appearance.
Dental implants can benefit anyone with missing teeth, regardless of their age. Because implants fuse to the bone, they provide stable support for dentures, bridges, or crowns that will not shift in your mouth when you eat or speak. Implants fully integrate with the jaw for unparalleled support and comfort.
"Our advanced cosmetic dentistry techniques have worked miracles for many patients who believed that they would never again be able to smile with confidence."
Read more about dental implants.
Invisalign®
Dr. Couvelis is a Chicago cosmetic dentist with years of Invisalign® expertise.
Whether your smile needs minor improvements or more extensive adjustments, Invisalign® can assist adults and teenagers alike in discreetly aligning their smile in much less time than traditional braces. Invisalign® can successfully treat crowding, gaps, and more complex issues such as overbites, underbites, and crossbites.
Treatment time often takes as little as nine months, and we offer additional options to expedite the process even further.
Learn more about Invisalign treatment.
Porcelain Veneers
If chipped, stained, or crooked teeth are "hiding" the real you, it may be time to consider porcelain veneers and reclaim your smile.
Of all the cosmetic methods available today for improving smile aesthetics, porcelain veneers are the most popular and successful with our patients. An aged or tired-looking smile can be almost instantly straightened and whitened with these thin porcelain shells.
The process involves removing a small fraction of tooth structure to make room for veneers. An outside dental lab then creates beautiful, life-like restorations that are placed on the surface of your teeth.
We want your investment to last a lifetime, and porcelain veneers offer many advantages over dental bonding, including increased longevity and resistance to staining: veneers can stand the test of time. Should you have any questions concerning your financing options, we will be happy to discuss them with you.
Read more information about porcelain veneers.
Contact Us Today
With a long history of providing beautiful smiles, Dr. Couvelis is dedicated to ensuring that your teeth look their best. Reach out today to schedule a cosmetic consultation and determine which services will best meet your treatment goals to achieve the stunning look that you desire.

Also Consider Reading...