The Benefits of Dental Veneers

•
August 19, 2020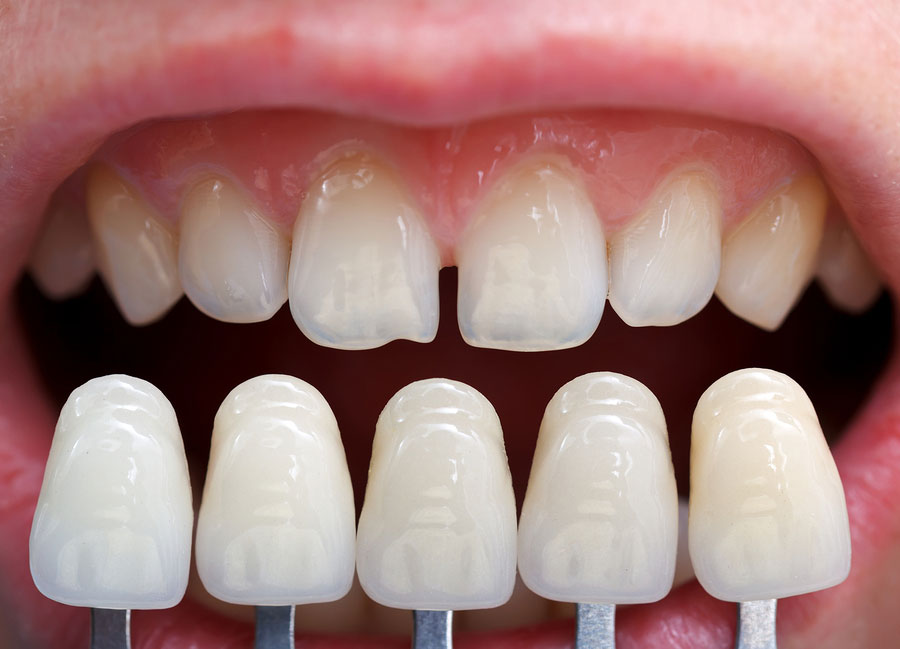 Dental veneers (also called porcelain veneers) can be used to fix a smile in a variety of instances. Whether to enhance your smile, disguise broken or chipped teeth, transform discolored teeth, or for correcting TMD, veneers are extremely versatile.
Our team at North Pier Dental has been helping Chicago patients get the smiles they've always desired for over 25 years. Whether you want to fix two tooth or 20, veneers are a versatile way to change the shape and shade of your teeth.
Dental Veneers Treatment and Outcome
When most people think of veneers, they think of the blinding white, super straight teeth that movie stars often have. However, we believe the best and most natural way to do veneers is to create a treatment where the results are not overly noticeable. Teeth that are too white, too straight, or exactly the same length are easy to tell they're unnatural, so we work with our patients to tone down any extreme transformations, resulting in a natural, healthy-looking smile.
The most common treatment is to transform upper two to four of the front teeth, as those are most prominent when you smile. However, if you're looking to transform your smile and require more veneers, we can complete your treatment in stages to make it more affordable. Veneers don't have to be completed all at once; our team will work with you to ensure your treatment aligns with your budget and lifestyle.
Dental Veneers Process
Our team will help you through every step of the dental veneers process to ensure you feel as comfortable as possible and determine the best outcome for you.
Consultation. At your first veneers appointment, we'll take photographs and talk with you about how you're hoping to transform your smile. If you have a photo of someone with a smile you like, or an old photo of yourself, be sure to bring it into your consultation so we can get an idea of what you have in mind. There are all different shapes and sizes of teeth. If you're unsure what you're looking for, we have a smile catalogue you can look through to determine what shape and shade will look best on you.
Impressions. Next we'll take impressions of your teeth so we can make a custom diagnostic wax model of them.
Preview. After the wax model, we create a snap-on smile preview for the patient. We take the temporary acrylic veneers and put them on your teeth so that you can see how your teeth will look with the shape and shade chosen. If you like it, we send the mold to the lab so they can create the final veneers. But if you decide you'd like to make adjustments after seeing the preview, we can reshape and reshade the model to ensure you're happy with the outcome before the permanent version is created.
Temporary placement. While the lab creates your new smile, we place temporary veneers made out of acrylic on your teeth using the wax model.
Final placement. Once the lab finishes your final veneers, we prep your teeth and bond them in, resulting in a beautiful, healthy-looking smile.
How Long do Porcelain Veneers Last?
Porcelain veneers last about 10 to 15 years but can last longer with proper maintenance. Just like with natural teeth, biting into hard food can crack or chip the veneers. Be sure to avoid chewing ice or biting hard candies and other tough foods.

I'm a firm believer that we can change someone's life with veneers. If you haven't smiled in years or are reluctant to show off your teeth, veneers can make you want to smile again over and over. Request an appointment below to learn how our team can transform your smile!


Before and After Dental Veneers Photos
Here are before and after photos of a few of Dr. Couvelis' veneers patients.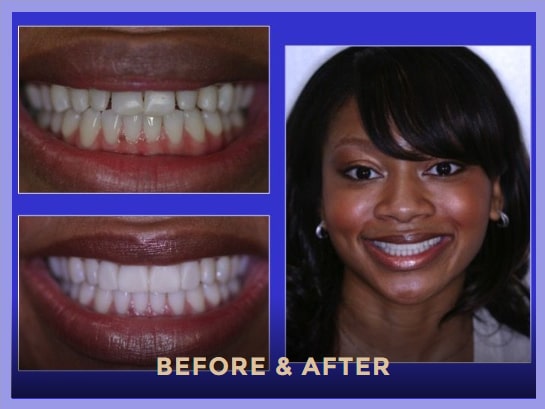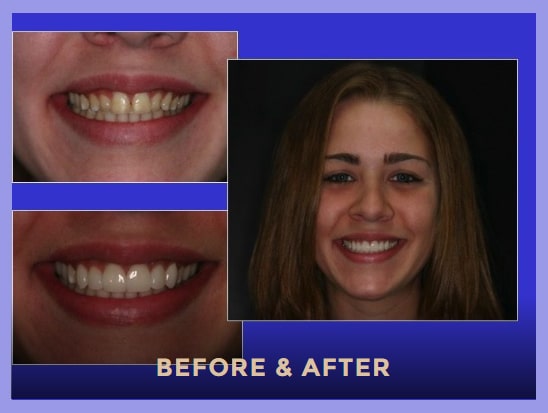 Also Consider Reading...