Dental Implant Surgery Recovery

•
December 26, 2017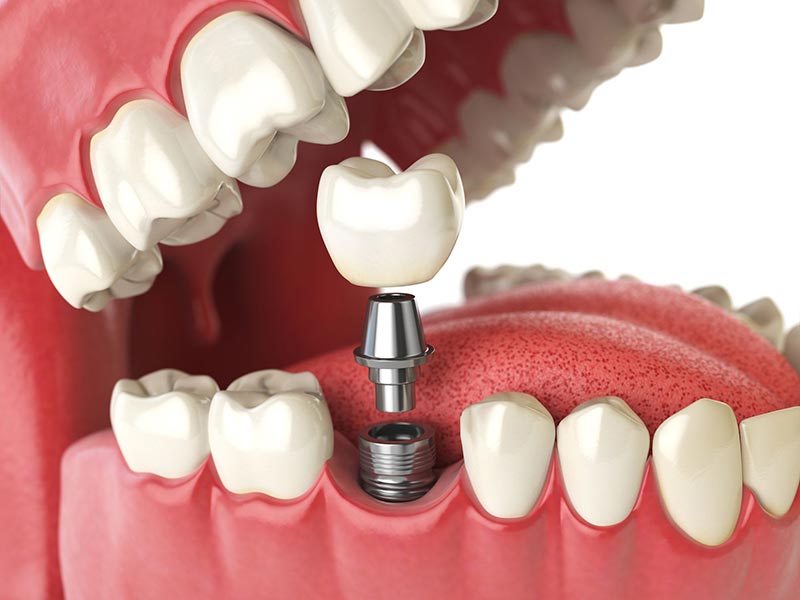 Knowing what to expect is the best way to enjoy a comfortable dental implant surgery recovery after treatment at our Chicago, IL practice. Dr. William J. Couvelis has compiled this list of post-operative guidelines to help our patients prepare ahead of time.
Whether you are receiving a single tooth replacement or having multiple dental implants placed to restore your oral health, these recommendations can help you recover quickly and successfully.
The First 48 Hours
When you leave our office following your surgery, you will have gauze placed over the surgical site. You may leave this in for approximately 30 minutes, then remove it.
If the bleeding has subsided, there is no need to place more gauze. If the area is still bleeding, you can place another piece of fresh gauze and bite down with firm, steady pressure for another 15 minutes.
Oozing is normal for the first 24 to 48 hours. However, if the bleeding is moderate to severe, you can bite down on a moistened tea bag. Tea contains tannic acid, which shrinks vessels and capillaries to reduce bleeding. If bleeding is still persistent, call our office for further instruction.
Any tenderness can be addressed with over-the-counter pain medications. Dr. Couvelis may have given you prescription medications as well. It is important to take these as directed.
To reduce swelling, a cold compress can be placed on the outer jaw every 20 minutes for the first 24 hours.
You should avoid strenuous activity of any kind for at least 48 hours after surgery. When your heart rate increases, there is a higher risk of bleeding, swelling, and discomfort. We also recommend eating a soft food diet.
The First Week
Most patients find that any discomfort or swelling begins to diminish around day three or four following surgery. If any absorbable stitches were placed, they will probably begin to fall out sometime during the first week.
Over-the-counter medications can be tapered off as necessary. However, some patients may need to continue these medications for at least one week, depending on the extent of their procedure.
Typically, we will see you around seven to 10 days after your surgery for your first follow up appointment.
Most patients can resume normal eating habits after the first week.
Total Healing Timeline
In most cases, dental implants will require a few months of healing before the restoration is attached. Even though you will be comfortable within a few days after your surgery, your jawbone will continue to heal for the next several weeks. During this time, the bone will fuse to the implant, a process known as osseointegration.
Healing times can vary significantly for every individual. However, on average, it takes about three to four months. If you required any preparatory procedures, such as bone grafts or sinus lifts, it may add time to your overall treatment.
It is important to continue normal hygiene during this part of your healing process. Proper brushing and flossing will keep your teeth and gums healthy and prevent oral bacteria from interfering with your recovery.
Contact Us to Learn More
If you have questions about your upcoming dental implant surgery, our team is always happy to address them. To find out more about recovery following dental implant placement, contact us online or call our office at (312) 321-7645.

Also Consider Reading...
More Dental Implant Blog Posts