Full Mouth Reconstruction Rebuilds a Strong, Healthy Smile

•
December 29, 2016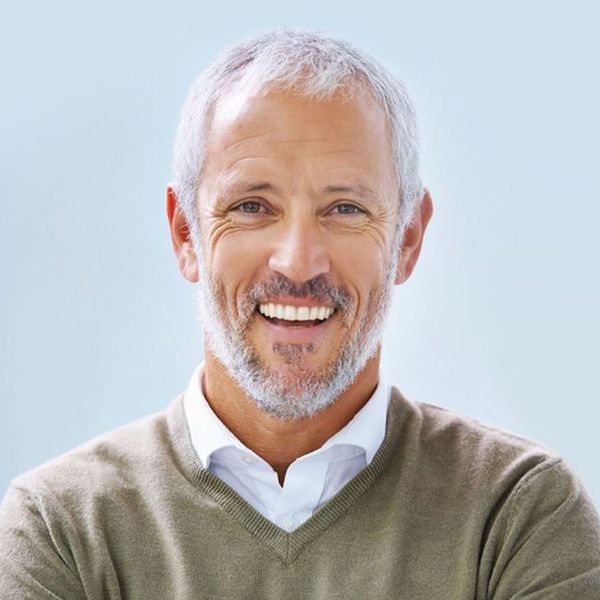 There are many at-home oral hygiene habits that are essential to the preservation of a strong, healthy smile. However, a good oral hygiene routine won't be enough to avoid dental complications if it isn't complemented by professional dental procedures to clean the teeth and repair minor problems. Unfortunately, some people neglect their dental care. They often fail to recognize the importance of professional dental services or find it too difficult to fit dental appointments into their schedule.
By the time patients find the time to schedule a routine dental checkup, the teeth and gums may be in need of extensive dental work. When a patient is suffering from severe dental damage and multiple oral health problems, they may be ideal full mouth reconstruction candidates at our Chicago, IL practice, North Pier Dental.
What Is Full Mouth Reconstruction?
Full mouth reconstruction is a personalized dental treatment that rebuilds strong, healthy smiles for patients who have suffered extensive oral damage. Each full mouth reconstruction treatment plan involves a series of procedures that meet the specific needs of each patient. Unlike a smile makeover, which focuses on improving the aesthetics of the smile, full mouth reconstruction utilizes restorative dentistry procedures that eliminate oral health problems to rebuild tooth structure, address tooth loss (when necessary), strengthen the smile, and restore oral functions. Some of the treatments that may be included in full mouth reconstruction include the following:
Dental fillings
Inlays and onlays
Dental crowns
Root canal therapy
Dental bridge
Dentures
Dental implants
Periodontal treatment
Orthodontic treatment
Am I a Candidate?
Any patient whose teeth or gums are suffering from moderate to severe oral damage may be an ideal candidate for full mouth reconstruction. Full mouth reconstruction is especially appropriate when there are multiple oral health problems that need to be addressed. Patients with any combination of the following issues are likely to benefit from full mouth reconstruction:
Moderate to severe tooth decay
Acid erosion
Root canal infection
Tooth loss
Malocclusion problems
Chipped, cracked, or fractured teeth
Moderate to advanced stages of gum disease
If any of the abovementioned problems are present, it is important to schedule an appointment with an experienced dentist as soon as possible. Our team of dentists at North Pier Dental can perform a full examination of the teeth and gums to determine if a patient is an ideal candidate for full mouth reconstruction, as well as recommend a specific treatment plan that will most successfully address oral health problems to restore a strong, healthy, attractive smile.
Contact Us
It is never too late to address oral health problems and rebuild a healthy, beautiful smile. Full mouth reconstruction is able to restore the strength and health of even the most damaged smiles. If you are concerned about the health of your smile and would like to learn more about full mouth reconstruction, request a consultation below.


Also Consider Reading...
More General Dentistry Blog Posts
Our General Dentistry Services