Invisalign® for Gapped Teeth

•
July 30, 2018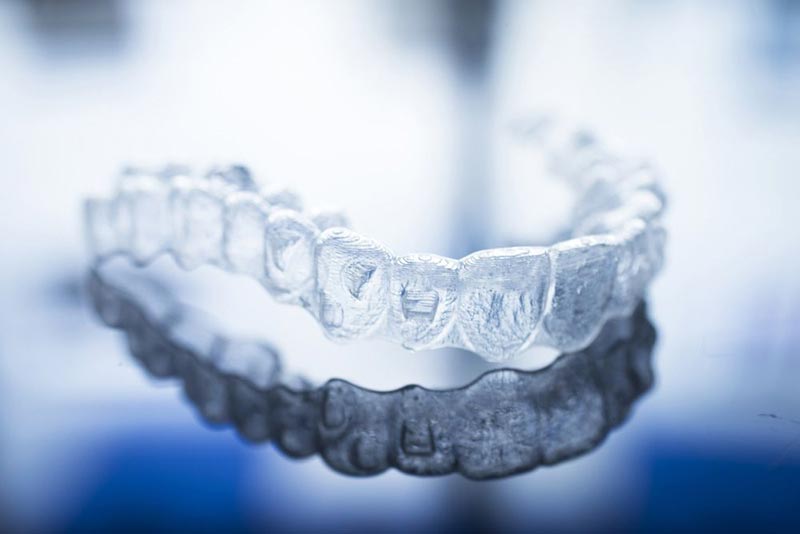 Not everyone is born with perfect teeth. Gaps, crowding, and other kinds of problems can lead to a number of issues with your smile. Thankfully there's Invisalign®, an invisible form of orthodontics. The clear plastic aligner trays are difficult to see even when up close, and the do the job of brackets and wires.
The team at our Chicago dental practice would like you to consider how Invisalign® can be used to treat tooth gaps. If you are an adult or teen, Invisalign® may be ideal for you.
Cosmetic Problems Caused by Tooth Gaps
If you have gaps between your teeth, they can throw off the appearance of your smile. Even just a single prominent gap between your two front teeth can result in extreme feelings of self-consciousness. This can lead you to feel reluctant about laughing, smiling, and speaking around others, including people you have known for many years.
Health Problems Caused by Tooth Gaps
In terms of dental health, gaps between teeth can lead to potential pain and discomfort when people are biting and chewing. This can potentially impact your diet. In addition, gaps between teeth may contribute to teeth grinding (bruxism), which is the gnashing, clenching, and shifting of the teeth when you are asleep. This can result in tooth fractures, gum recession, TMJ disorders, and other wellness issues.
Can Invisalign® Treat Gaps and Spacing Problems?
Yes. Invisalign® is effective at treating different kinds of gaps, crowding, and spacing issues that affect the appearance and health of your smile. The aligner trays are able to adjust the spacing of the teeth and enhance overall tooth alignment in a dramatic fashion.
That said, sometimes gaps between teeth are tooth extreme for Invisalign® to treat. In such instances, the ideal option for the patient is to undergo traditional orthodontic treatment. This will be better suited to altering overall dental alignment in a dramatic fashion.
How Invisalign® Treatment Works
During Invisalign® treatment, a patient is given a clear plastic aligner tray that is custom molded to their teeth. The patient will wear the aligner tray at all times except for when eating, drinking, and cleaning their teeth. After two weeks, the patient will wear the next aligner tray in the sequence.
It's as simple as that. These of Invisalign® is one of the major reasons why it's become so popular among adults and teenagers over the years.
The Results of Invisalign®
The results of Invisalign® can be quite dramatic, closing tooth gaps and enhancing overall spacing in your smile. In fact, the overall outcome of Invisalign® treatment can be comparable to traditional braces and orthodontic care.
On average, Invisalign® treatments take about a year to two years to complete. Keep in mind that this stretch of treatment requires only clear plastic aligners, and no uncomfortable brackets and wires.
Is Invisalign® Right for Me?
The best way to find out if Invisalign® is right for you is to stop by the practice for a consultation. We can answer your questions and address your concerns in greater detail, and we'll note the nature of your tooth alignment issues. By discussing and performing a full exam, we'll develop an effective custom treatment plan.
Learn More About Invisalign®
To learn more about Invisalign® and how it can help you have a healthy and straight smile, be sure to request an appointment with Dr. Couvelis at North Pier Dental Associates in Chicago's Streeterville neighborhood, an experienced cosmetic and restorative dentist. 

Also Consider Reading...