Porcelain Veneers Treatment Process

•
September 20, 2018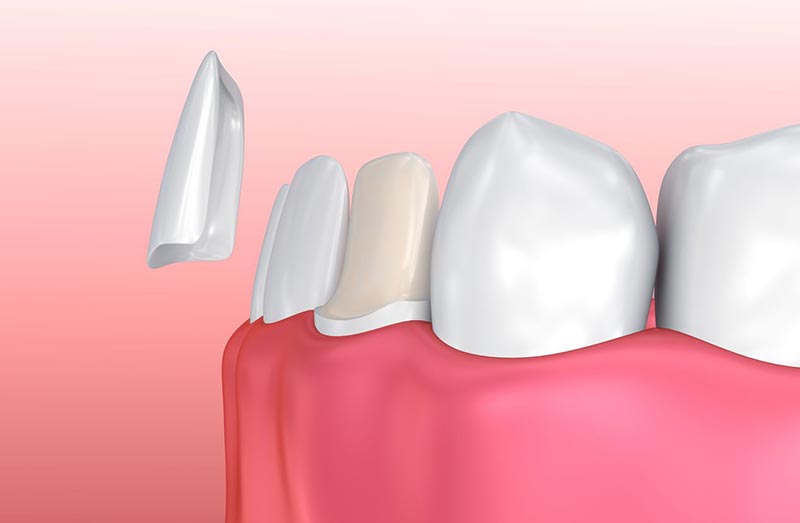 Porcelain veneers address a full range of aesthetic flaws to completely makeover the appearance of the smile. With the placement of porcelain veneers, patients can finally feel confident knowing that their smile looks its best. One of the greatest benefits of porcelain veneers is how fast and convenient treatment is.
Here, patients can learn more about the typical porcelain veneers treatment process at Dr. William Couvelis' Chicago, IL dental practice, North Pier Dental Associates.
Porcelain Veneers Treatment Process
Stage One: Planning
A lot of planning goes into the design of porcelain veneers. It is important to Dr. Couvelis that porcelain veneers provide his patients with a smile that is both beautiful and natural-looking.
We achieve this goal by carefully planning out the size, shape, and color of veneers. The dental laboratory that fabricates our veneers is just down the street, so we are even able to have the lab technicians come to our practice and be part of the design process.
Our thorough planning process ensures that porcelain veneers blend in with the natural teeth, complement each patient's facial structure, and fit securely and comfortably.
Stage Two: Preparation
No matter how well-planned a set of veneers may be, treatment will not be a success if the teeth are not properly prepared. The exact preparation process for each patient will depend on the type of veneers they will receive.
For traditional porcelain veneers, we will remove a thin layer of tooth enamel from the structure of the teeth. While the amount of tooth structure removed is not significant, it does leave the teeth vulnerable, so porcelain veneers will always be necessary to protect the teeth against injury or damage (in other words, treatment is irreversible).
If a patient is undergoing treatment with minimal prep veneers or LUMINEERS®, the preparation process is similar, but even less tooth enamel will be removed. These types of veneers do not compromise the strength or structure of the teeth so, in theory, a patient could safely reverse treatment, though most do not want to.
After the teeth have been prepped, we will take dental molds. These molds will be used alongside our design plans to create the ideal set of porcelain veneers for each patient.
Stage Three: Porcelain Veneers Placement
Patients will return for porcelain veneers placement after their final veneers are complete. In general, it takes about two weeks to fabricate a set of porcelain veneers, though turnaround time can be faster when fewer teeth are treated.
All veneers will be tested for fit and comfort before they are bonded to the teeth. As long as the veneers fit as intended, we will proceed with the placement procedure. We will use a dental compound to cement the veneers to the facial surface of the teeth. Then, we expose the teeth to a special dental light that hardens the dental compound and completes the bonding process.
When treatment is complete, patients can leave our office with a strong and beautiful smile.
Porcelain Veneers Consultation
If you would like to learn more about the porcelain veneers treatment process or are interested in finding out if you are an ideal candidate for this cosmetic dentistry treatment, request an appointment today with Dr. William J. Couvelis, an experienced cosmetic and restorative dentist at North Pier Dental Associates in Chicago's Streeterville neighborhood.


Also Consider Reading...
More Cosmetic Dentistry Blog Posts
Our Cosmetic Dentistry Services