Smile Makeover
A Smile Makeover Can Transform Your Appearance and Improve Your Oral Health
Dr. William Couvelis can combine multiple cosmetic treatments into a full smile makeover at his Chicago dental office. Before treatment begins, patients can try on a temporary "trial smile" using wax-ups and impressions to see how the treatments will affect the look and feel of their smiles.
A smile makeover can dramatically transform the appearance of your smile and may positively impact your oral health as well. This comprehensive treatment can address a wide variety of cosmetic and oral health concerns, including damaged or stained teeth, and minor orthodontic issues, with a combination of procedures such as teeth whitening, porcelain veneers, and Invisalign®.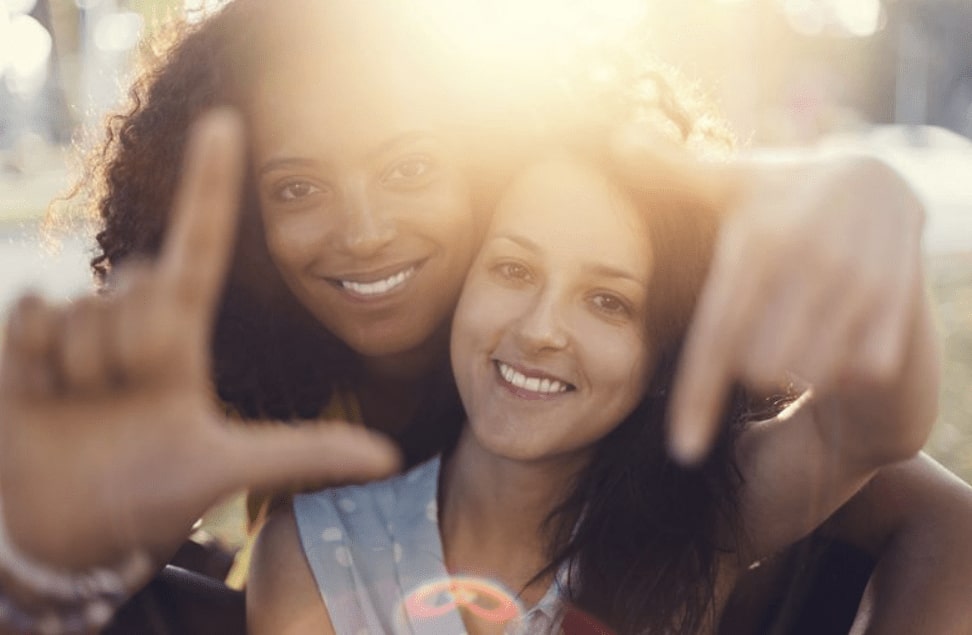 A smile makeover can enhance your appearance, oral health, and self-confidence for an improved quality of life.
Am I a Candidate for a Smile Makeover?
If you are dissatisfied with the appearance of your smile, whether because of chipped, cracked, or misshapen teeth, misalignment, gaps in your smile, discolored teeth, or other issues, you may be a good candidate for a smile makeover.
You should have underlying oral health conditions treated prior to undergoing any cosmetic procedure, including periodontal disease and bruxism. We recommend that patients quit smoking prior to treatment, as smoking not only damages your teeth and negatively affects your oral health, but can also diminish the results of your smile makeover.
Smile Makeover Treatment Process
Your treatment will begin with a consultation with Dr. Couvelis. He will examine your teeth and gums to rule out any underlying conditions, and together, you will discuss your goals for treatment based on your lifestyle and budget. Some patients may require as little as two treatments, such as teeth whitening and porcelain veneers, while others may require Invisalign® to correct orthodontic problems prior to other treatments.
"Dr. Couvelis will create a diagnostic wax-up and a "take-home trial smile" to give you an idea of what to expect."
Once you and Dr. Couvelis have chosen the appropriate treatments for your smile makeover, he will create a diagnostic wax-up and a "take-home trial smile" to give you an idea of the results you can expect from your treatment. This "snap-on smile" will allow you to get the opinions of your family and friends before you decide to proceed with treatment.
If you require Invisalign®, you will be fitted with custom aligners and undergo your orthodontic treatment prior to other procedures. Teeth whitening may be performed in our office, or you may opt for a take-home kit. Once your teeth have been whitened to the desired shade, porcelain veneers can be matched so they blend completely with your smile. Your smile makeover will likely be completed over a series of appointments, depending on the treatments you choose to include in your custom plan.
Benefits of a Smile Makeover
A smile makeover can offer both cosmetic and functional benefits:
You will enjoy improved alignment and a reduced risk of TMJ disorder and bruxism.
A smile makeover can reduce the risk of further damage to your teeth.
A smile makeover can dramatically boost your confidence.
Correcting orthodontic issues can improve your oral health and reduce your risk of periodontal disease.
Once your smile makeover is complete, you will have a whiter, straighter, more even smile with closed gaps and fewer imperfections.
Schedule Your Consultation
If you are self-conscious about your smile and are considering cosmetic treatment to repair damage and correct imperfections, a smile makeover may be right for you. Contact our office today to schedule your smile makeover consultation with Dr. Couvelis, and begin the process of designing the smile of your dreams.


Also Consider Reading...